Supply Chain SAP PLM Consultant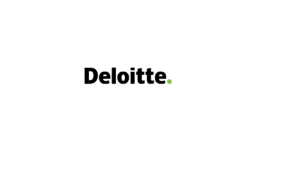 Position Summary
Are you an experienced, passionate pioneer in technology? A system's professional who wants to work in a collaborative environment. As an experienced Supply Chain SAP PLM Consultant, you will have the ability to share new ideas and collaborate on projects as a consultant without the extensive demands of travel. Consider an opportunity with our US Delivery Center – we are breaking the mold of a typical Delivery Center.
Our US Delivery Centers have been growing since 2014 with significant, continued growth on the horizon. Interested? Read more about our opportunity below
Work you'll do/Responsibilities
Work with SAP project teams in identifying business requirements, requirements management, functional design, prototyping, process design (including scenario design, flow mapping), testing, training, defining support procedures and supporting implementations.
Help drive strategic solution decisions for processes like BOM management (end to end), change control (integrated across the enterprise), requirements management, CAD/design management, Quality management, Technical Publications, Program and Project Management etc.
Assist SAP project teams, business teams to verify the configurations/customizations in Dev/QA environments during development/SIT/UAT/Prod deployment phases to verify the end-to-end solution
Create individual SAP projects' functional specifications & guide technical design specifications to validate a project's fulfillment of and traceability to that project's requirements documentation
Provide technical work-around options to fill the gaps in the application/functional requirements
Work with Deloitte Team members/ Project Managers/Senior Managers on end-to-end high level design discussions and implementation approach.
Work with project teams to implement industry best practices within PLM
The Team
From our centers, we work with Deloitte consultants to analyze, design, develop, and build solutions to help clients reimagine, reshape and rewire the competitive fabric of their supply chains across industries. Our centers house a multitude of specialists, ranging from systems designers, architects, integrators, analytics experts, domain specialists to creative digital experts as well as cyber risk and human capital professionals. All work together on diverse projects from advisory services, advanced preconfigured solutions and methodologies, to brand-building and campaign management. We are a unique blend of skills and experiences, yet we underline the value of each individual, providing customized career paths, fostering innovation and knowledge development with a focus on quality. The US Delivery Center supports a collaborative team culture where we work and live close to home with limited travel.
QualificationsRequired
4-6 years of experience in configuration or development of three or more of the below SAP modules/functionalities

Recipe and Formula
Specifications
Portfolio & Project Management
CAD Integration – VEG and SAP ECTR
CAD data migration using CIDEON
SAP Content Server configuration
ER/ECM Workflow with BRF Plus
Classification
WWI Reports
Variant Configuration
Material Master
EBOM/MBOM
Documents (Non-CAD)

Proficient in defining and documenting technical requirements
Experience with the migration of legacy data into a PLM system
Experience in the integration of PLM with external data sources such as ERP, MES etc.
Knowledge of data exchange methods and tools are preferred
Experience with the development of test plans and test cases, functional testing, issue resolution and user acceptance testing
Experience with the development and delivering of PLM training materials
Exposure to product development processes
Excellent client communication skills, the ability to understand client requirements/processes and management expertise for large scale Product Development and PLM design and deployment
Ability to assist in workshops for requirements validation, data model design and configuration validation
Bachelor's degree in Business, Information Technology, STEM, or equivalent with 5 + years of experience with SAP PLM technology on ECC or S4 HANA platforms
Must live a commutable distance to one of the following cities: Atlanta, GA; Austin, TX; Charlotte, NC; Chicago, IL; Cincinnati, OH; Cleveland, OH; Dallas, TX; Detroit, MI; Houston, TX; Indianapolis, IN; Kansas City, MO; Miami, FL; Minneapolis, MN; Nashville, TN; Philadelphia, PA; Phoenix, AZ; Pittsburgh, PA; Sacramento, CA; St. Louis, MO; San Diego, CA; Tallahassee, FL; Tampa, FL.
Limited Immigration Sponsorship may be available
Travel up to 10% annually
Preferred
Ability to work independently without much supervision
Strong oral and written communication skills, including presentation skills (MS Visio, MS PowerPoint)
Demonstrated leadership and team-building skills
Analytical and problem-solving skills
An advanced degree is preferred