Senior SAP Consultant (f/m/d) – Product Lifecycle Management (PLM)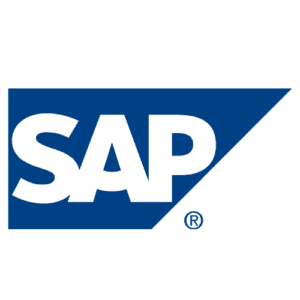 Walldorf, Hamburg, Berlin, Germany
COMPANY DESCRIPTION
SAP started in 1972 as a team of five colleagues with a desire to do something new. Together, they changed enterprise software and reinvented how business was done. Today, as a market leader in enterprise application software, we remain true to our roots. That's why we engineer solutions to fuel innovation, foster equality and spread opportunity for our employees and customers across borders and cultures.
SAP values the entrepreneurial spirit, fostering creativity and building lasting relationships with our employees. We know that a diverse and inclusive workforce keeps us competitive and provides opportunities for all. We believe that together we can transform industries, grow economics, lift up societies and sustain our environment. Because it's the best-run businesses that make the world run better and improve people's lives.
YOUR FUTURE ROLE
SAP is currently seeking an experienced Business Processes Senior Consultant (f/m/d) knowledgeable with SAP Product Lifecycle Management (PLM) Suite expertise and implementation experience. The Consultant (f/m/d) facilitates the implementation and support of the SAP Product Lifecycle Management (PLM) Application Portfolio Suite to enhance the clients' business functionality and overall performance, while maintaining a high degree of customer satisfaction.
In addition, the consultant (f/m/d) will partner with the client to analyze and define business requirements, processes and objectives to scope project and deliverables for same.

The consultant (f/m/d) will implement, customize and test solutions on client system and develop client-specific enhancements to meet business requirements as needed; as well as:
Be actively involved in the preparation, conceptualization, realization and Go Live of customer implementation projects
Perform feasibility studies and process design reviews
Take responsibility from time to time as team lead and supports respective line manager(s) in people development tasks
Define detailed blueprint for development requirements
Lead industry /corporate process implementation across all related applications (SAP/non-SAP)
Assist in the development of the overall project plan (scoping process) as well as individual work plans; acting as liaison with client for troubleshooting (investigates, analyses, and solves software problems)
Analyze and map clients' business requirements, processes and objectives; develop necessary product modifications to satisfy clients' needs.
Support the R&D/Engineering Consulting Practice with pre-sales support, spot consulting and internal projects and commit to the success of customers, partners, colleagues, and SAP
YOUR PROFILE
In addition to a Bachelor Degree in Engineering, Computer Science, Business Administration or related discipline, and a minimum of 8 years of consulting experience, the successful candidate (f/m/d) will possess:
Solution focus: Strong knowledge of SAP PLM Application Portfolio Suite business processes and best practices
Expertise in latest release of components of the PLM Application Portfolio
Experience with Discrete Manufacturing & PLM business processes and various related industry experience
ABAP development and debugging skills are a plus
Experience with SAP Implementation Methodologies (ASAP, Activate, Sprints, etc.).
Business-fluent written and verbal communication skills in German and English with the ability to effectively interact at all levels within client company
ABOUT THE TEAM

We support and advise our customers in the design, optimization and flexibilization of their project and portfolio management processes in all areas of the company.
With solutions from the Enterprise Portfolio and Project Management environment, we support our customers in achieving their goals and in efficiently planning and controlling projects in their companies.