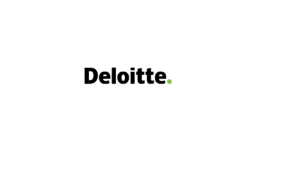 Position Summary
SAP PLM Consultant
SAP PLM consultant will be responsible for the solution design using different submodules of SAM PLM
SAP PLM
· (Must) Recipe Development, Specification management, Status management, labeling
· ECM – Engineering Change Management for Recipe Development/Specification using Process Route Capability
· WWI reporting (Windows Word processor Integration in Recipe Development)
Experience in the Consumer-Packaged Goods companies (Food and Brewages industry) added advantage
Candidate will be willing to take up challenges, understand key business areas, propose alternatives and suggestions to make solution sustainable, and develop competency for the team.
Work you'll do
As a consultant you will be expected to work with the team in the PLM Functional area for the Solution design, Integrations, Testing and deployment of SAP PLM modules.
Primary job functions include and not limited to:
· Perform client business blueprint workshops for the SAP PLM submodules
· Solution design for the PLM submodules
· Perform Unit testing and Integration testing cycles
· Solution deployment and data PLM centric conversion for project go-live
· Ensure high quality deliverables through Solution design deliverable and demos
· Continuously work on enhancing SAP PLM functional skills and sub-modules
· Complete the deliverables within estimated timelines
· Using project management tools – as trained
The team
SAP Service Offering e at Deloitte is one of the largest and most experienced SAP integrators in the world with 8000 global SAP practitioners. Our SAP practice has executed more than 1,700 SAP implementation projects worldwide. More than 50% of our SAP consultants have 10+ years of SAP implementation experience. Deloitte has held the highest level of strategic alliance designated by SAP, Global Partner — Services, since 1989.We have nine solution centers for SAP demos, research, and outsourcing and also have developed a number of proprietary tools and accelerators that contribute significantly to our ability to help our clients compress project timelines and deliver high quality SAP services. Our SAP Practice offers a complete range of implementation services — from business case development and system design to configuration, testing and deployment. Our SAP delivery capabilities are accessed at CMMI level 5 and SAS 70 certification. SAP offerings include – SAP S4H, CRM, SRM, ICH, Portal, Netweaver, BO, SAP Development and BASIS & Infrastructure and covers all functional areas and industry verticals. . Learn more about Deloitte Consulting.
Qualifications
Required:
· Bachelors or Master's Degree
· Relevant experience working on implementation and support engagements
· Proficiency in Listed PLM skills
o (Must) Recipe Development, Specification management, Status management, labeling
o ECM – Engineering Change Management for Recipe Development/Specification using Process Route Capability
o WWI reporting (Windows Word processor Integration in Recipe Development)
· Preferably a Good understanding of the Functional Processes in modules like PLM, /PM/PS/PP/MM/EHS etc.
· Experience in writing Functional Specifications document
·       Good communication skills