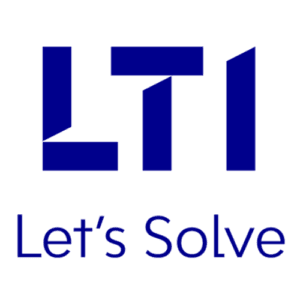 ob Description:
Key Skills: SAP PLM
Job Description:
The specified Job description is specific for experienced skilled SAP PLM Consultant having a strong SAP PLM consulting experience with good business knowledge of product development manufacturing process, and with a good and effective communication skill.
Candidate may serve as SAP PLM Consultant team member or team leads and should be able to work independently at customer project locations and deliver as per client expectations.
The required skill to support the Job profile is detailed below
Required skills
SAP PLM Experience Should have more than five years of hands on experience working with SAP PLM solution components as..
SAP DMS Document management system
SAP Archivelink
SAP CAD-Integration – ECTR 5.2
SAP PLM Recipe Development
SAP ECM Engineering change management
SAP PPM 5.0 Project Portfolio management cProjects, PS, RPM
SAP PLM 7.0102 NWBC Web-ui
SAP FLM File lifecycle Management
SAP VE – Visual enterprise suite
Candidate should have excellent knowledge of the above specified modules in addition to good knowledge of integration with legacy PLM DMS systems. Knowledge of non-SAP PLM systems. And sound knowledge of other SAP modules as PP, MM, QM.
Functional skills:
Good functional understanding about overall Product development processes across industry
Should be able to communicate with customer for requirement gathering solution building prepare blueprint document supported by industry best practices as get customer acceptancesignoff
Should have through knowledge strong hands-on expertise in configuration of SAP PLM modules
Should have knowledge in the server sizing for SAP PLM Systems
Should be aware of the various SAP PLM Component specific function modules, BADIs, BAPIs required to enhance the SAP PLM Solution
Should be able to identify most appropriate SAP PLM solution component to fit customer business process and identify gaps in SAP standard solution with knowledge experience to enhance the SAP PLM to address the gaps.
Should be able to set up POCs for customer demos and demonstrate customer specific scenarios and highlight latest features of the SAP PLM Solution.
Should be abreast with latest developments in the areas of SAP PLM, and should have active participation in SAP Knowledge sites e.g. SCN by responding to SAP PLM queries.
Should have been interacting with SAP team for solution enhancement under SAP PLM.
Should have been independently participating in RFP proposal building around SAP PLM Components and preparing client queries and solution proposal for successful bid.
Strong knowledge in data migration activities for SAP PLM components as DMS, ECM, CAD data, including data extraction , cleansing upload to SAP PLM.
Should be aware of Master Data required in SAP PLM Components and knowledge in preparing data templates and gathering customer master data.
Ability to write detailed and clear functional specifications and explain to tech team, also should have knowledge of SAP PLM Technical objects for better explanation to technical team for testing.
Manage customer expectation and deliver solution gaining high satisfaction index from customer.
Excellent customer service, interpersonal, communication and team collaboration skills.
Implementation project experience Required experience of at least two end to end SAP PLM implementation projects and total of minimum five SAP PLM component specific implementation.
Domain Experience:
Should have around four to six years of strong domain experience in product development in any of the industry automotive discreet, process preferably in Complex NPDAPQP Process. Insights into Industry Best Practices and capability to conceptualize business solutions
Communication Skills Very good knowledge of English, both written and spoken. Should be able to effectively interact with customer for requirement gathering, solution presentation and acceptance, training and project co-ordination from an onsite-offshore working model."