Material & Recipe Management Specialist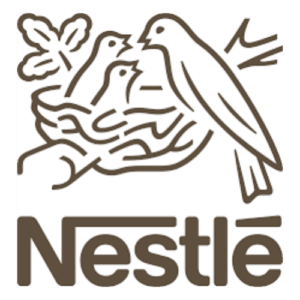 Position Summary
The Material Recipe Management Specialist's primary responsibility is to create, review, revise, and approve finished product and ingredient/component specifications. The individual will manage formulation documents (SAP RM, [email protected]), raw material specifications (SAP RM), product specifications, as well as development of products working with other departments, Bridgewater NPTC, global MRM, Co-Man, and Nestle HealthScience corporate functions such as, Marketing, Medical Affairs, Nutrition translation, and Regulatory.
PRIMARY RESPONSIBILITIES
Participates in the I&R process by executing Compliance by Design (formulation development, recipe validation, and specification creation). Maintains formulation documents, including General Recipes, Site Recipes, and Formulation Validations.
Reviews formulations by comparing target values to actual (after industrial trial, FOC, SOC), monitors product performance versus specifications and incorporates changes as necessary. Calculates processing losses and stability losses to use in formulation development to ensure meeting label claims at the end of shelf life.
Maintains raw material specifications in SAP RM. Incorporates information based on qualification testing data, routine testing data, and historical vendor information.
Creates product specifications in CAT (Compliance Assessment Tool) for the Technical Assessment process.
Monitors monthly commercial product compliance and takes actions as needed for deviations. Works with the factory to meet yearly global compliance targets.
Participates in ER investigations as needed. Calculates and predicts finished product targets due to out-of-specification ingredients or production issues.
Works with GREAT SPM and GPO on system upgrades and requirements. Monitors GREAT dashboard and investigates/applies corrective actions to meet KPIs.
REQUIREMENTS AND MINIMUM EDUCATION LEVEL:
Required:
BS Degree in Food Science, Chemistry, Nutrition, or equivalent field.
Familiarity with a factory environment.
Basic understanding of statistics; FDA food and / or drug Good Manufacturing Practice regulations.
2 years of experience within a technical field such as QA/QC, TAG, R&D, Operations, TCU, etc.
EXPERIENCE:
Required: Experience in using SAP, formulation systems, specifications systems, and computer data management systems such as Word, Excel, Visio, and Power Point is essential.
Preferred: Previous experience in a regulated industry (food, pharmaceuticals, biologics, nuclear power, environmental testing, etc.).
SKILLS:
The individual must be computer literate and skilled with learning new systems.
Well organized.
Able to communicate and bring up issues with the cross-functional team.
Detail oriented.
Ability to convert theoretical knowledge into practical application.
Possess good persuasion and consensus building skills.
Have the initiative to learn and ask questions.