IT Solution Architect – PLM / ERP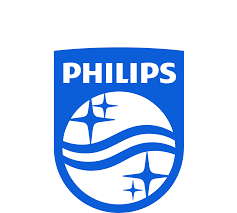 About the job
Job Responsibilities
Work as a SME in E2E software global development & implementation projects
Translates business requirements into user stories and Functional Requirement Specifications in accordance with approved IT Architecture.
Provides feedback on the efficiency and effectiveness of the business processes.
Manage the demands from AET (Architecture and Emerging Technologies Group) and plan the delivery of Enterprise Architecture artifacts.
WhiteSpot analysis including Technology Shortlist definition – positioning the required business capability in the IT Landscape and selecting the best technology solution meeting the business requirement with the lowest TCO
Supports Tribe Lead & IT BP during the pre LPC phase in evaluating the solution feasibility, solution design and high-level estimation.
Supports the Platform Solution Manager in validating estimations provided by partners, and timely provision of technical environments.
Develops and provides required user training for the implemented application.
Collaborate with Business, IT Business Partners and IT Platform Analysts to elaborate on the requirements.
Understands how the IT solution supports the Business Process E2E. Has process and IT landscape expertise on Sector level, BG, Markets or Functions.
Responsible to promote out of the box functionality to the BPE and Business community.
Develop user stories/ wireframes (both functional and system operational requirements), maintain product backlog and work with client on elaboration and ambiguity resolution.
Prior to UAT validates that solution meets business requirements.
Responsible to validate test plan and functional test cases and sign off acceptance of the product
Coaches other Platform Analysts and functional consultants including partners.
Promptly escalate issues, which affect product delivery and quality that are beyond scope of influence.
Responsible for Software Quality, Compliance & Regulatory aspects of the solution.
Ensure seamless business operations support (third line support) when needed.
Responsible for designing use cases and acceptance criteria.
Drive business process harmonization using industry best practices.
Should be able to look beyond the current scope of work and be able to propose newer IT business propositions to stake holders and recommend innovations to platform providers.
Responsible to support UAT and testing of functionality.
Responsible to support Platform Solution Manager on Regulatory and compliance aspects of the project.
Responsible for development and maintenance of WiKi and KM artifacts.

Technical Skills
SAP PLM (preference is certified)
Good understanding of integration & touch point with other modules including PP, SD and Logistics
Experience with one Non-SAP PLM Applications like PTC Windchill or Agile
Preferably TOGAF Certified

Soft Skills Required
Good communication and presentation skills
Worked in business/client facing role
Highly driven, energetic, flexible, resourceful & ability to multitask
Clarity of thought and vision
Ability to ideate and bring solutions to the table
Adherence to timelines, without sacrificing quality of output
Hands on and detail oriented, with a strong ability to co-ordinate across different Geographies and with different stakeholders
Ability to manage multiple functions at same point of time
Cross-domain: clearly articulates problem statements to evolve solutions across domains.
Innovation: is a creative thinker, develops new concepts and solutions across domains.
Acts independently to determine methods and procedures on new or special assignments. May supervise the activities of others.

Work Experience
15+ years
SAP PLM experience of at-least 5+ years
At-least four full end to end implementation experience mandatory
Exposure to all domains in SAP PLM – Business Processes in Life-Cycle Data Management, Document Management – SAP PLM Interfaces, Product Structures – Material Master, Bill of Material, Classes and Characteristics, Process Structure – Work Center, Routing, Engineering Workbench, Variant Configuration Integrated Product Engineering, Engineering Change Management, Replication Management, Master Data Governance, Working knowledge of ABAP (Debugging), Integration with other modules (SD, PP, QM et al)
Experience in requirement gathering, fit gap, translating business requirement into high level solutions and detailed functional design.
Experience with working on Interfaces with Non-SAP PLM applications like PTC Windchill or Agile

Academics
Bachelor's degree or Master's degree