Consulting – ET&P:SAP PLM – Sr.Consultant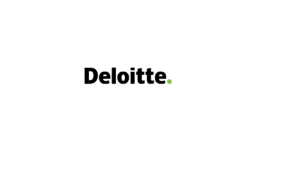 Every day, your work will make an impact that matters, while you thrive in a dynamic culture of inclusion, collaboration and high performance. As the undisputed leader in professional services, Deloitte is where you'll find unrivaled opportunities to succeed and realize your full potential
Deloitte is where you'll find unrivaled opportunities to succeed and realize your full potential.
The Team

How can you thrive when nonstop disruption keeps redefining possibilities? You should reimagine more than business processes. You should reimagine everything—relationships, data, markets, the workforce, and more. Deloitte can show you how—and help you deliver results with SAP solutions.
Our SAP Practice offers a complete range of services — from business case development and system design to configuration, testing and deployment .SAP offerings include – SAP ECC, CRM, SRM, ICH, Portal, Net weaver, BO, SAP Development and BASIS & Infrastructure and covers all functional areas and industry verticals. Learn more about our Technology Practice.
Work you'll do
The primary role is to make immediate, direct contributions to enhancing our clients' competitive position and performance in ways that are distinctive, innovative, and sustainable.
To do this, one must perform the following activities within the firm:
SAP PLM Professional should have:
Should have the experience in SAP PLM
Should have worked in 2-4 implementation
Should be ready to work in Core PLM,
Should be willing to work as an implementation Team member,
Should able to work in client place and should have client facing skills,
Must have good Communication skills
Qualifications
Graduate degree (Science or Engineering) from premier institutes.
2 to 8 years of relevant experience in management or consulting oriented environment.
Willingness to travel for short and long term durations.
Strong communication skills (written & verbal).
Willingness to travel for short and long term durations.
Work Location – Mumbai, Bangalore, Hyderabad, Delhi/NCR