Business Processes Consultant – SAP EHS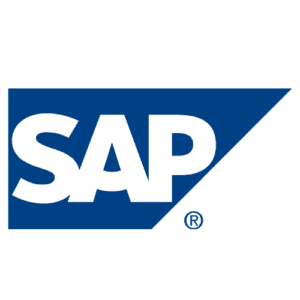 Consulting and Professional Service
What we offer
Our company culture is focused on helping our employees enable innovation by building breakthroughs together. How? We focus every day on building the foundation for tomorrow and creating a workplace that embraces differences, values flexibility, and is aligned to our purpose-driven and future-focused work. We offer a highly collaborative, caring team environment with a strong focus on learning and development, recognition for your individual contributions, and a variety of benefit options for you to choose from. Apply now!
SUMMARY
To address requirements in the area of Supply Chain Management Environment, Health and Safety Management solutions, build competencies at Solution Delivery Center to deliver solutions especially in areas relating to SAP EHS.

THE ROLE
As a Business Process Consultant, you must possess deep product expertise/business experience and the ability to lead implementation/development projects.
You will be responsible for:
Independently handle large implementation projects with focus on Environment, Health and Safety Management processes such as Emission Management, Compliance Requirements, Permit Management, Risk Assessment and Manage EHS Risk by Identifying, evaluating and monitoring risks.
Leading the team that are assigned to, in functional capacity, adding value to the project and to the final deliverables
Be actively involved in the preparation, conception, realization and Go Live of customer implementation projects
Demonstrate the ability to plan, run, and manage blueprint workshops / meetings with internal and external clients
Responsible for defining the scope of a project / opportunities, estimating efforts and project timelines
Participating in RFP discussions and estimating under guidance from a Bid Manager
Providing a creative source of ideas/solutions to address problems
Delivering billable components that meets a customer's needs

ROLE REQUIREMENTS
Minimum of 4+ years industry experience and a minimum of 2 to 3 years of SAP EHS experience
Degree in Engineering (BE, BTech)
SAP Certification in Environment, Health and Safety Management (EHS) desirable
Minimum 2 to 3 full life cycle SAP implementations
Strong knowledge in SAP Environmental Management and Risk Assessment Modules
Good integration knowledge with other components with SAP S/4HANA (HCM / Success Factors)
Familiar and skilled with EPA, OSHA, REACH and other regulatory compliance
Certified Safety Professional (CSP) or working toward this or an equivalent status
Strong client-facing experience and well-developed customer focus
Solid oral and written communication skills, with the demonstrated ability to communicate complex technical topics to management and non-technical audiences
Mobility is must – candidate must be ready to travel to project locations (short term and long term)
Customer Feedback/customer satisfaction scores
Productive days/utilization as defined by the organization
Knowledge Management and creation of effective reusable components
Perform data migration and be eligible to configure, conceptualize and test processes on Emission Management, Compliance Requirements, Permit Management, Risk Assessment and Manage EHS Risk by Identifying, evaluating and monitoring risks.
Lead team to deliver the necessary EHS requirements.
Provide support for SAP EHS module to business users.
Design and build SAP EHS solutions & perform maintenance and support
Experience with Standard Operating Procedure (SOP) development and training along with SAP EHS Regulatory Compliance.
Process Safety Management (PSM) and Risk Management Program (RMP) experience.
Demonstrated understanding of EHS laws and regulations in addition to auditing experience
Must have strong ERP implementation experience
Experience in EHS technical knowledge will be an added advantage
Knowledge on SAP S/4HANA Public Cloud solution and SAP IOT/Leonardo portfolio will be preferred
Must have knowledge of SAP ACTIVATE implementation methodology
Use of Solution Manager as a part of implementation life cycle is desirable
Good Communication skill in English
We are SAP
SAP innovations help more than 400,000 customers worldwide work together more efficiently and use business insight more effectively. Originally known for leadership in enterprise resource planning (ERP) software, SAP has evolved to become a market leader in end-to-end business application software and related services for database, analytics, intelligent technologies, and experience management. As a cloud company with 200 million users and more than 100,000 employees worldwide, we are purpose-driven and future-focused, with a highly collaborative team ethic and commitment to personal development. Whether connecting global industries, people, or platforms, we help ensure every challenge gets the solution it deserves. At SAP, we build breakthroughs, together.
Our inclusion promise
SAP's culture of inclusion, focus on health and well-being, and flexible working models help ensure that everyone – regardless of background – feels included and can run at their best. At SAP, we believe we are made stronger by the unique capabilities and qualities that each person brings to our company, and we invest in our employees to inspire confidence and help everyone realize their full potential. We ultimately believe in unleashing all talent and creating a better and more equitable world.
SAP is proud to be an equal opportunity workplace and is an affirmative action employer. We are committed to the values of Equal Employment Opportunity and provide accessibility accommodations to applicants with physical and/or mental disabilities. If you are interested in applying for employment with SAP and are in need of accommodation or special assistance to navigate our website or to complete your application, please send an e-mail with your request to Recruiting Operations Team: Americas: [email protected] or [email protected], APJ: [email protected], EMEA: [email protected].
EOE AA M/F/Vet/Disability:

Qualified applicants will receive consideration for employment without regard to their age, race, religion, national origin, ethnicity, age, gender (including pregnancy, childbirth, et al), sexual orientation, gender identity or expression, protected veteran status, or disability.
Successful candidates might be required to undergo a background verification with an external vendor.