Assistant Manager – SAP PLM DevOps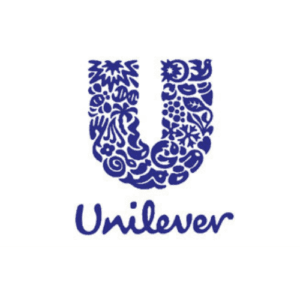 About the job
Job Title: Assistant Manager – SAP PLM DevOps

Location: Bangalore

About Unilever

Be part of the world's most successful, purpose-led business. Work with brands that are well-loved around the world, that improve the lives of our consumers and the communities around us. We promote innovation, big and small, to make our business win and grow; and we believe in business as a force for good. Unleash your curiosity, challenge ideas and disrupt processes; use your energy to make this happen. Our brilliant business leaders and colleagues provide mentorship and inspiration, so you can be at your best. Every day, nine out of ten Indian households use our products to feel good, look good and get more out of life – giving us a unique opportunity to build a brighter future.
Every individual here can bring their purpose to life through their work. Join us and you'll be surrounded by inspiring leaders and supportive peers. Among them, you'll channel your purpose, bring fresh ideas to the table, and simply be you. As you work to make a real impact on the business and the world, we'll work to help you become a better you.
Background

R&D's vision is to Innovate Boldly for People and Planet, underpinning our purpose and sustainability goals – and driving profitable growth through our Divisions. In order to achieve this vision, the RDLT has identified the Digital Transformation as a strategic enabler thus a multi-year program leading up to the desired digitally transformed end-state of R&D has been created and is to be implemented.
This desired R&D digital transformation will require a streamlining of the development & deployment processes that deliver data analytics, simulation, optimization & compliance models/tools & visualizations. R&D has already experienced a significant uptake of the first generation of these models/tools and virtual simulations, which have provided clear proof of the value our people can create from combining digital technology, data and advanced modelling capabilities to increase speed, efficiency, quality and impact of our innovations. In addition, there is a growing opportunity to integrate some of these digital technologies into consumer-facing propositions to deliver value beyond the physical product and thereby enhance the overall consumer experience.
In Order To Deliver This Vision, We Need To Step Up Our Ambition In Technology, Data And Talent As The 3 Digital Enablers That Will Drive Our Priorities And Investments
Technology: IT systems, digital tools and analytical models used to create more efficient & effective ways of working; facilitating innovation opportunities by codifying scientific & engineering knowledge into algorithms for reformulations, claims substantiation, process optimisation, etc.
Data: Product, Process and Consumer related data generated internally, or harnessed from external sources, required to deliver faster and bigger innovation.
Talent: New R&D skills around data science, modelling, advanced analytics and simulation, as well as digital consumer propositions and business models.
This transformation will require a new culture of 'digital first' to realise the vision of Science = Digital Technology. Standardising processes that do not create differentiation will be critical to reduce complexity and drive ROI from Digital investments. The R&D Leadership will be instrumental at shaping this new mindset, setting clear expectations, reskilling teams and ultimately 'own' this transformation.
Role Summary

Throughout last few years, R&D have been on their journey of "In Silico First" by driving digital transformation. Product Development has always been at its heart. However, there is a need to continue this journey by stepping up a level, with more focus on strengthening the core as well as adding user delight.
DevOps Manager is responsible for designing, delivering and supporting enhancements and innovations onto the platform. She/he is accountable for managing operations in terms of resolving critical problem tickets and defect fixes to ensure seamless experience to the platform users. DevOps Manager is also responsible to engage closely with the business counterparts for user pulse check, in order to identify gaps in expectations and provide systemic solutions from the platform to bridge them.
Key Responsibilities
Delivering value to business- Change requests and innovations
Ensure normal and seamless service operation
Stakeholder management- R&D and platform
Cross-functional and cross-team alignment
Build talent and team
Vendor Management
Budget Management
Delivering value to business
Consistently delivering business value through Change requests, while adhering to release cycles and platform processes
Planning and managing end to end delivery of Change requests while aligning with key stakeholders and other inter and intra platform teams
Ensuring healthy innovation funnel- Ideate, design and deliver innovations
Working on Proof of Concepts for innovations and once successful pitch those ideas to relevant stakeholders to get essential buy-ins
Brainstorm with functional and technical teams for optimal solution design
Seamless Service Operation
Consistently providing L3 support to users via tickets and delivering fixes in the existing design and functionalities
Working with Application Maintenance team as per agreed WoW for overall KPIs, ticket reduction, analysis, fixes and resolutions while maintaining SLA/KPI bounds
Working closely with Regression Testing for scripts coverage and on-time defect closures
Aligning with Release Management team and ensuring process alignment for all deliveries
Supporting Landscape Team during platform upgrades or changes and agreement for any infrastructure requirement
Stakeholder Management
Working closely with Business SMEs to build user friendly solutions and drive adoption
Engaging with platform managers and seeking timely support
Serving as the interface between platform and Digital R&D for deliveries
Cross-functional and cross-teams alignment
Aligning with other functional teams within PLM for support, impact analysis and risk mitigation as and when required
Seeking support from Data team for clean-up activities, user data concerns and Integration team for requirements of new APIs etc.
Working with other EntOps platforms/teams as and when required
Talent and Team
Driving and motivating the team to provide quality deliverables
Upskilling and cross training the team to build the right skillset
Ensure adequate knowledge sharing and skillset retention
Coaching and mentoring team members for their professional development
Vendor Management
Working in a multi-vendor setup and ensuring no friction between resources
Identifying requirement of resources, reaching out to different vendors for suitable profiles, selecting the right candidate after resume filtering and interview process
Planning and arranging onboarding and off-boarding of resources
Approving Monthly timesheets and invoices
Budget Management
Forecasting and planning for yearly team budget
Tracking actuals against forecast
Ensuring required talent availability in the team and aligning deliveries in accordance to it
Essential Skills
Strong interpersonal skills and ability to lead a multi-vendor team while ensuring timely and quality deliverables
Business awareness, understanding the broader context in which IT delivery has an impact on overall business performance
Understanding of SAP modules and their cloud services
Good understanding of current and emerging technologies, and their potential business impact
Project Planning and Management capability with a sharp eye for risks and pre-emptive measures
Strong decision-making skills, making decisions with limited information, taking calculated risks
Ability to articulate solution ideas with absolute clarity and influence stakeholders
Excellent presentation and communication skills
Desirable Skills
Desirable Skills
Being aware of emerging Artificial Intelligence (AI), Machine Learning (ML) & automation approaches
Agile & DevOps frameworks